Library and Information Technology Services (LITS) at Trinity recently held their annual Digital Scholarship Day, designed to celebrate the use of technology in research and teaching projects created by faculty, staff and students.
"We wanted to create an opportunity for digital researchers to meet and appreciate each other's work, and to invite members of our community who are unfamiliar with digital work to be inspired to try it themselves" , said Digital Fellowships Coordinator Mary Mahoney '09, who helped organize the April 21 event.
While there are many definitions of digital scholarship, Mahoney said it can mean any type of scientific process or work created using tools, technologies, research methods or platforms. digital such as 3D printing, coding projects, data visualization, digital exhibits, mapping projects. , podcasts and websites. It can be individual or collaborative, simple or complex, and can lead to physical or digital output.
Mahoney, whose previous role at Trinity was as Andrew W. Mellon Postdoctoral Fellow in Digital Humanities from 2018, works with instructional technologists and librarians to support digital learning at Trinity. Several LITS staff members bring specialized areas of expertise to their work promoting digital scholarship on campus. "We've seen an increase in assignments incorporating 3D printing, mapping, podcasting, timelines and other forms of digital work across all disciplines," Mahoney said. Learning a skill such as WordPress web design, geographic information system (GIS), or data visualization gives students the opportunity to think with technology and create work that they can include in portfolios or CVs. The process of making a digital work also invites students to reflect on design choices, in addition to content and analysis considerations. "This workflow helps students find as much value in the process of creating digital works as they do in the product," Mahoney added.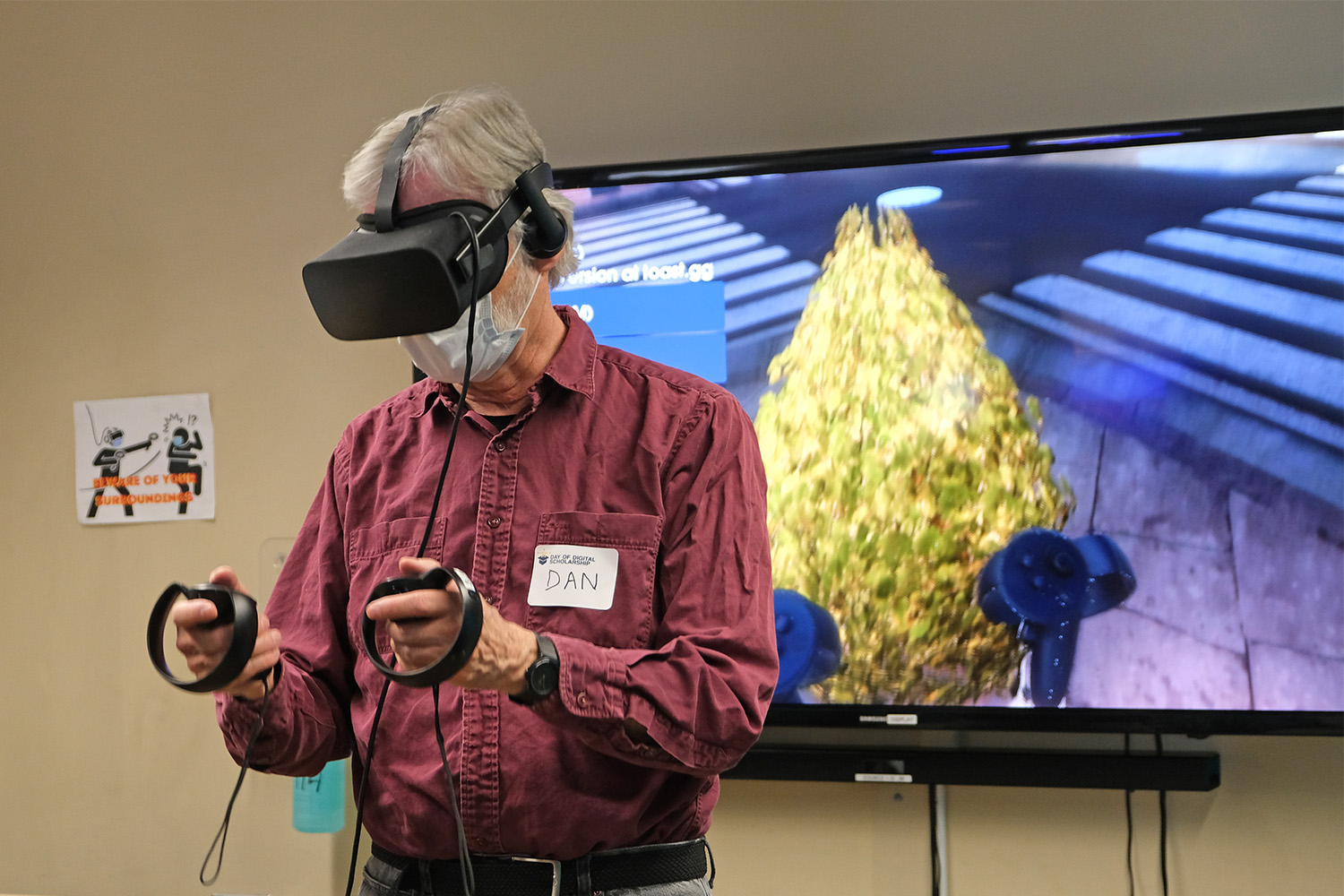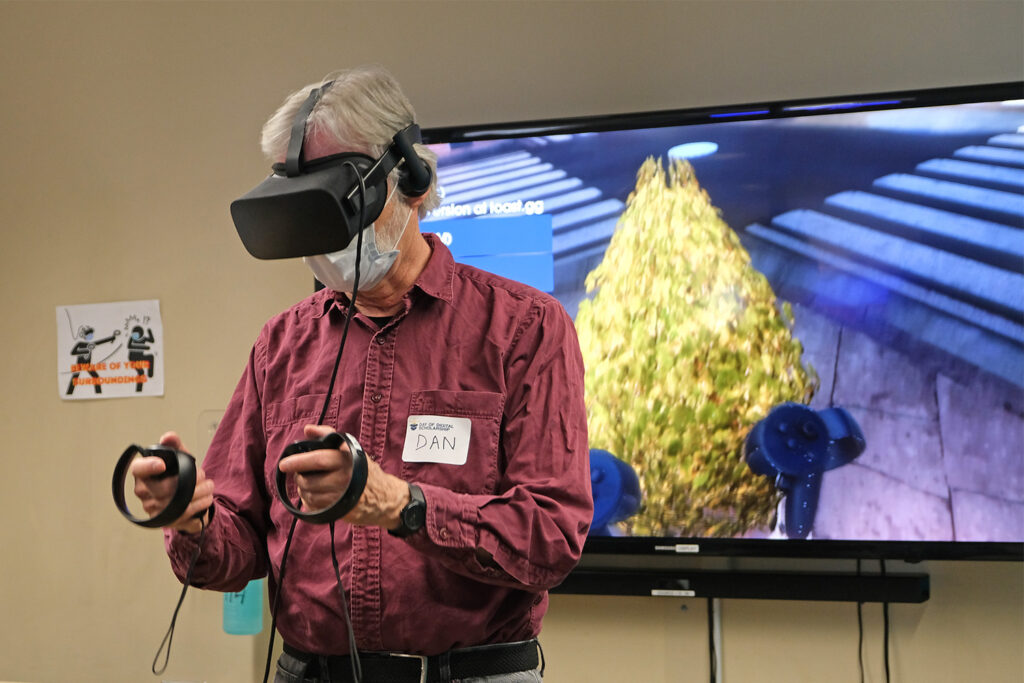 At this year's event, Digital Fellowship faculty scholars shared the culmination of their work. Funded by the Mellon Foundation, this fellowship provides faculty with exposure to different approaches to digital scholarship through monthly meetings and workshops.
Janet Bauer, Associate Professor of International Studies, presented her storymaps, Trincoll gender stories, at the event. Trincoll gender stories was launched to archive the stories of the Trinity community regarding the creation and transformation of college programs and initiatives that address campus gender and gender, from the Task Force on the Status of Women at Trinity, the on women, gender and sexuality, and the Women & Gender Resource Action Center, on the introduction of women's sports and transformations in the curriculum.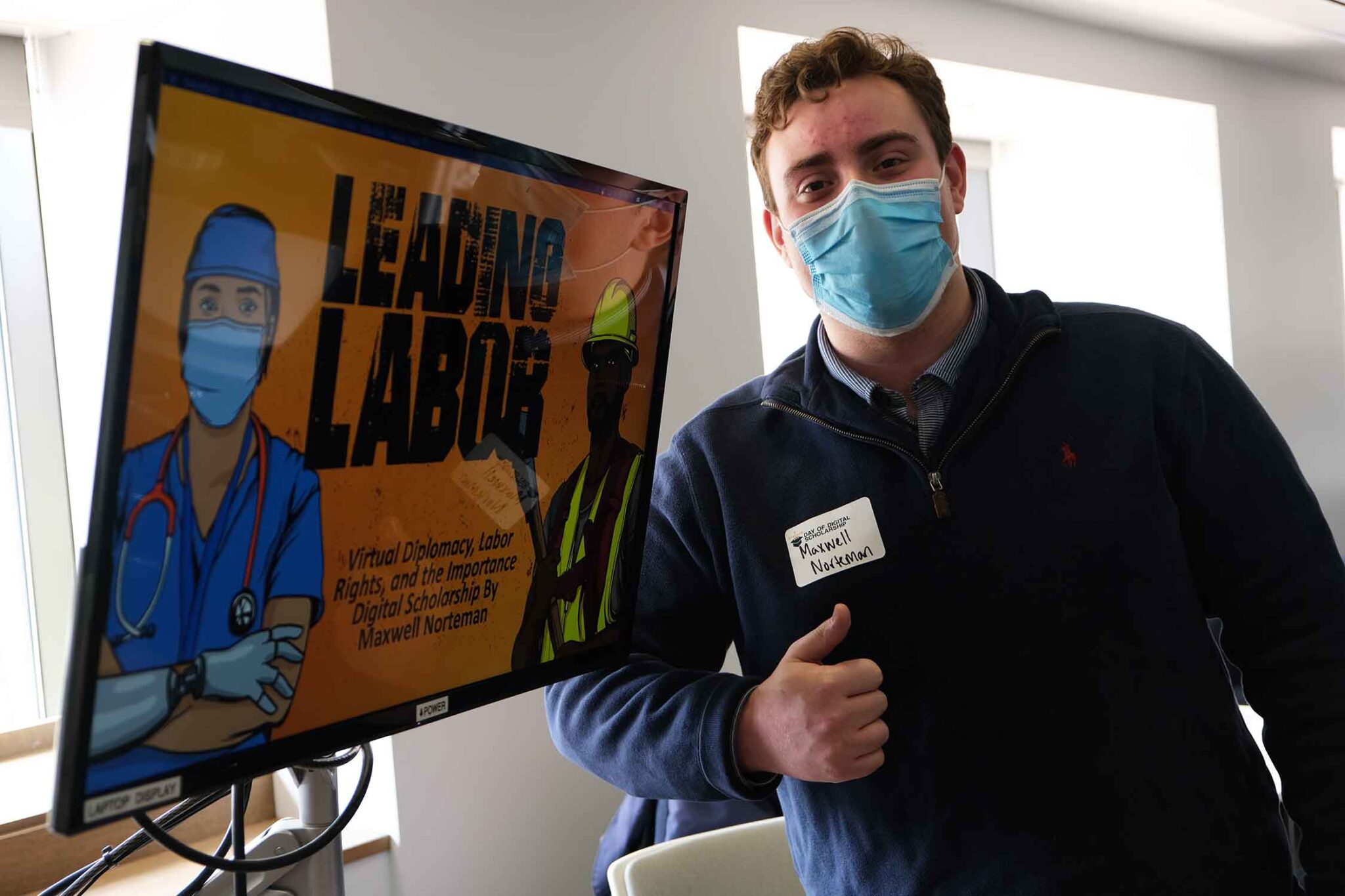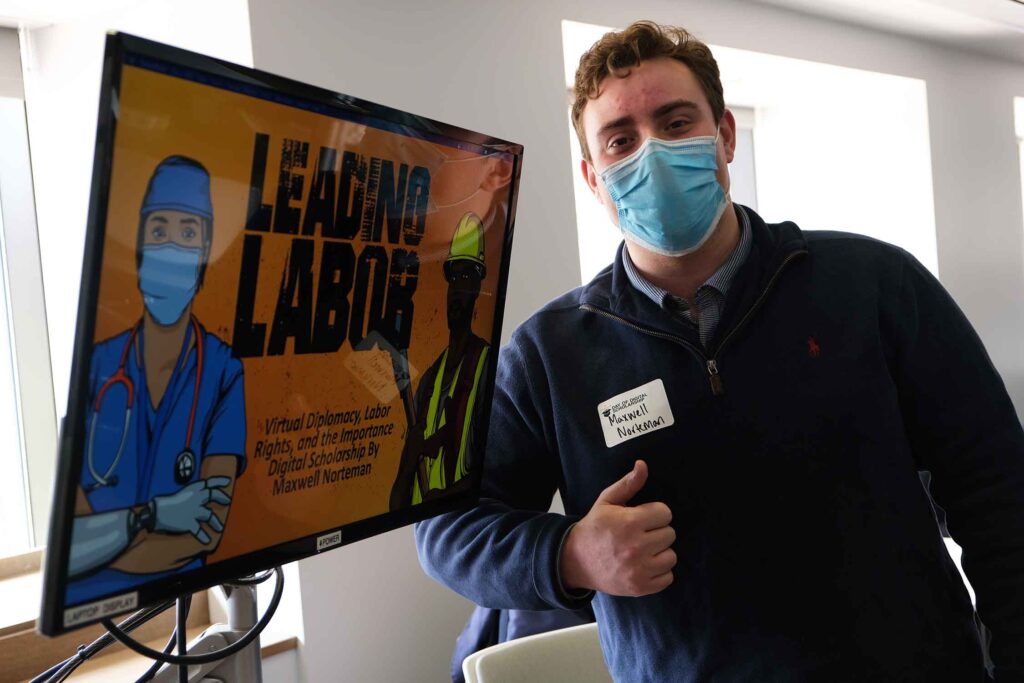 "The students and I began this project by scanning program materials and interviewing senior faculty members who had been involved in various efforts in the 1970s and 1980s, only to realize that these were stories that involved the intertwined efforts of not only faculty, but also staff and students, whose memories also needed to be recorded and archived," Bauer said. "Digital platforms provide a way to archive collaborative research materials students and faculty and to share them with local communities. This reminds us of our mutual relationships and our responsibilities to the communities in which we work, offers students and faculty the opportunity to engage in conversations with wider communities, and generates new forms of knowledge. This semester, two of Bauer's classes are working on colloquial storymaps. aboratives that will be added to the Trincoll gender stories website.
For some students, the ability to use digital tools in course work has turned into a professional opportunity. GiGi Hernandez '22, who majors in theater and dance, creates sketches for Assistant Professor of Anthropology Amanda J. Guzman's Digital Humanities website.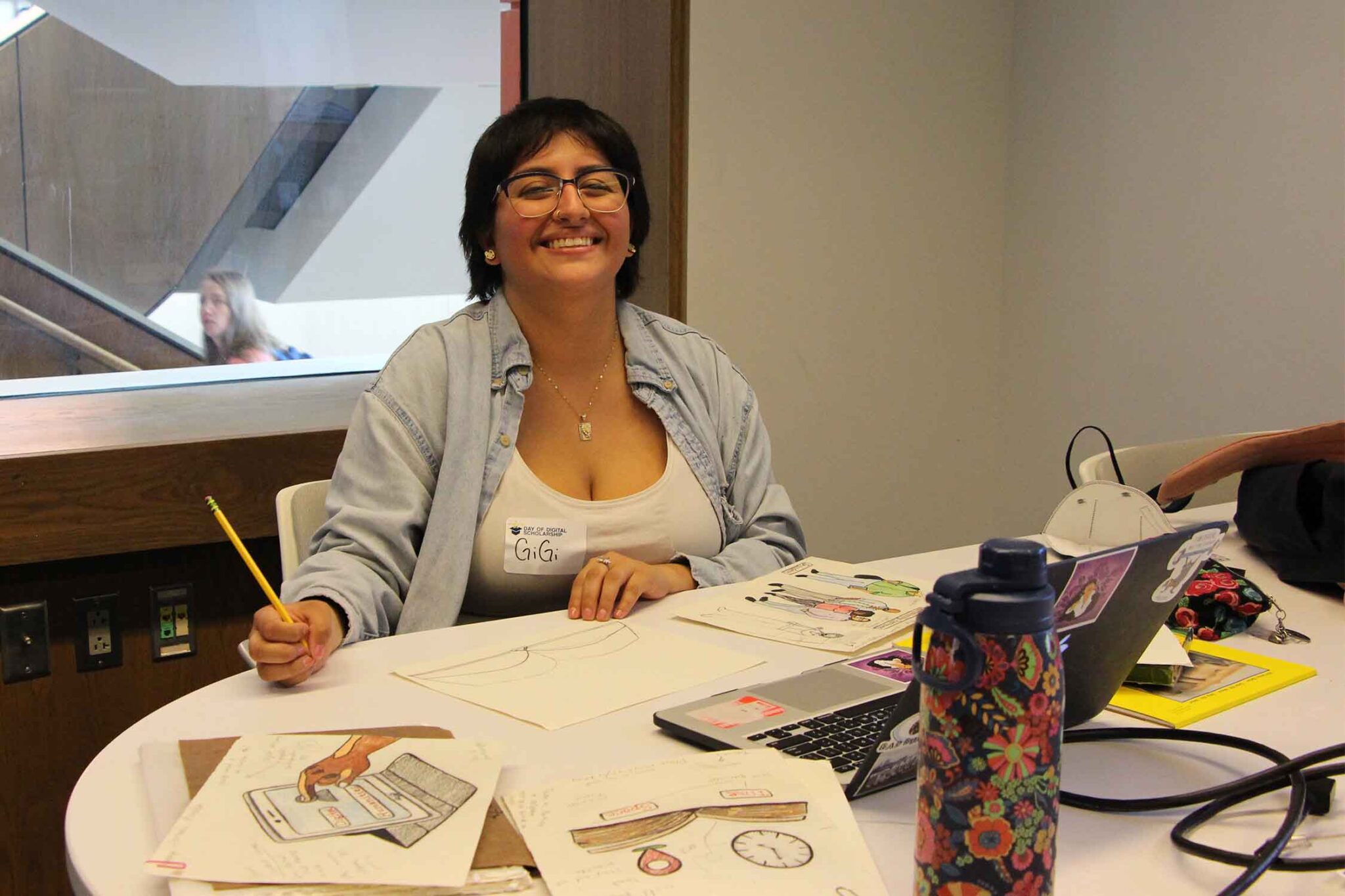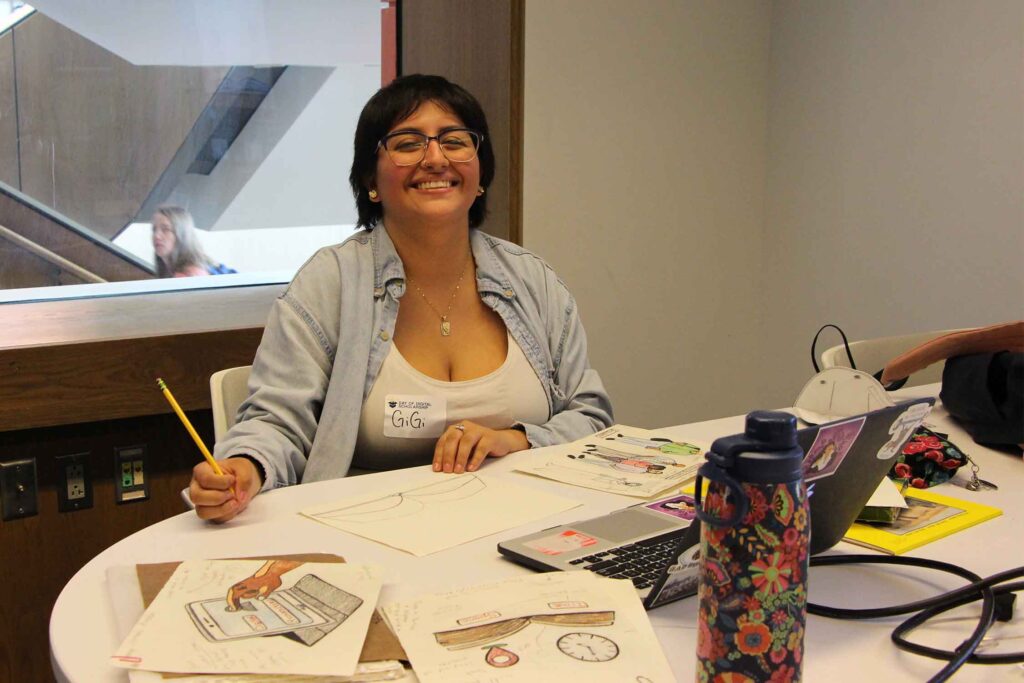 Hernandez said: "Although my session [during the Day of Digital Scholarship] was drawing live with paper and pencil, it's good to show people how I create my work, because it's important to show the arts in different fields and really showcase the work that students do on campus. It's literally a dream come true and it's a blessing to be able to create art for people and help bring their visions to life.
In addition to the work on display at Digital Fellowship Day, The Incubator is a showcase of digital fellowships designed to highlight how the Trinity community uses technology in innovative and creative ways. "Our goal with The Incubator is to offer examples that can encourage others who may be interested in getting started in their own digital work," Mahoney said. The Trinity community has access to resources such as a 3D printing lab, virtual reality equipment, story lab recording studios and the Trinity Domains hosting site which gives faculty, students and staff free access to web hosting and software, including WordPress.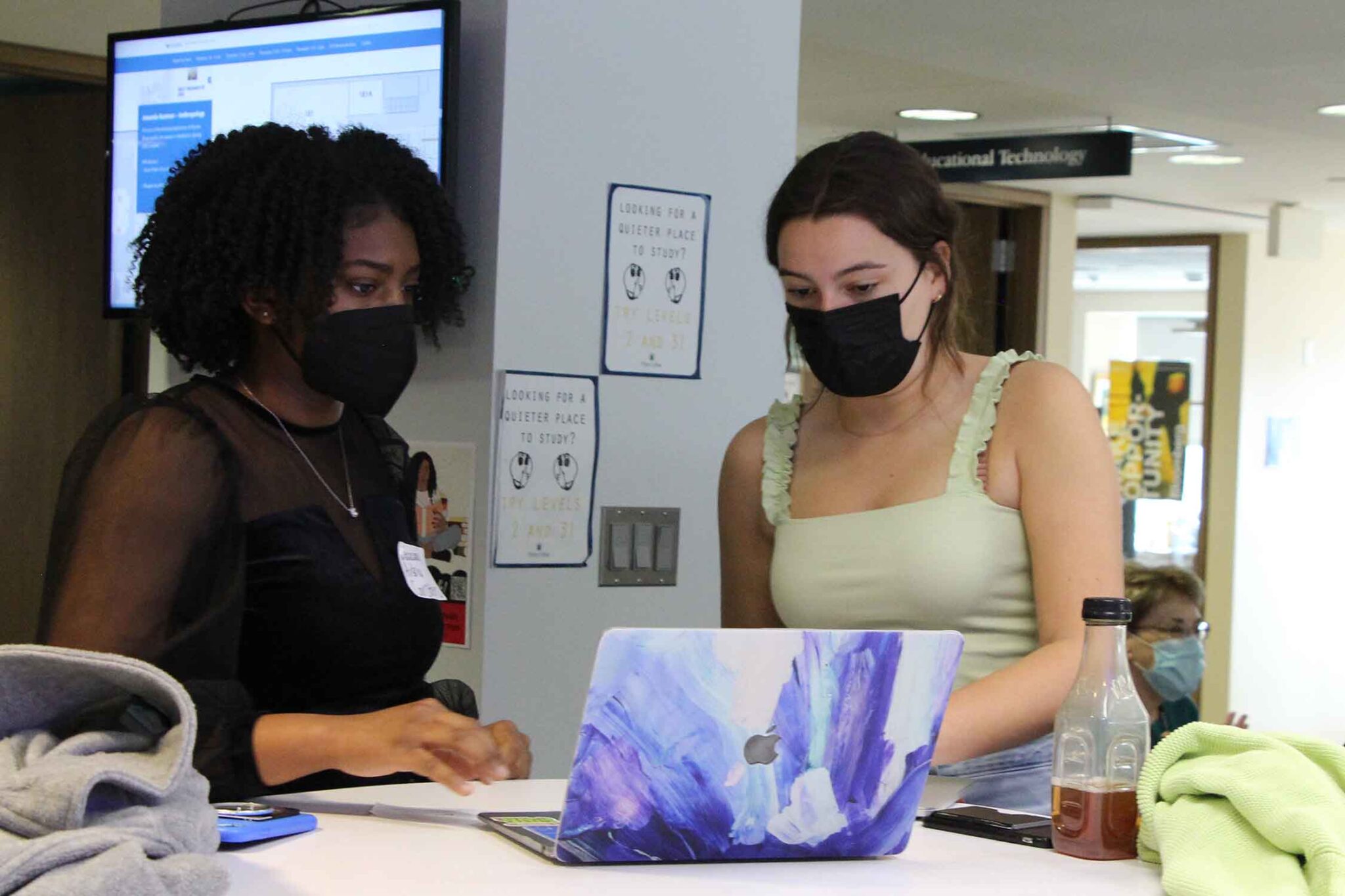 Mahoney noted that such technology was not available when she was a student at Trinity. "It's cool to be back here now and supporting great work with technology in so many different disciplines. My own work is in story and podcasting, and I love the chance to share that with the teachers and students and to support them in carrying out their own projects," she said.
An important aspect of digital scholarship is a focus on process as much as product, Mahoney said. "Our event is designed to provide researchers with the opportunity to show work in progress, in addition to completed work. We hope this is a space to get meaningful feedback on digital work," she added.
Learn more about all the projects featured on Digital Stock Exchange Day 2022 here.
Learn more about digital scholarship at Trinity here.