Michele de Lucchi exhibition 'legni cuciti' in milan
"Legni cuciti" or "sewn wood" is the latest exhibition at the antonia jannone art gallery in milan, presenting new works by architect and designer michele de lucchi. Eighteen compositions of drawings and eleven unpublished sculptures will be on display to recount de lucci's fascination with imperfection and the value of handmade craftsmanship.
Inspired by the traditional Inuit canoe sewing method, the designer moves away from technical conventions and explores the potential of sewing wood together. the resulting pieces evoke free experimentation with raw material and celebrate "flaw" and "asymmetry" as new forms of the imaginary. 'sputting the pieces of wood together leaves me free to work in a more intuitive way, to process the material in its original form and to build objects where the artisanal value is evident, ' actions of lucchi.
images © Luca Rotondo (unless otherwise stated)
celebrate geometric imperfection and asymmetry
experimenting with his new technique, de lucchi says:"Sewing wood seems like a counter-intuitive idea. Conventionally, this material is glued, interlocked and encrusted by a mechanical process to obtain perfectly matched surfaces. my new technique does not require any geometric perfection. Instead, I can closely connect pieces of different shapes, without a clear point of contact, and create a harmonious and solid composition. '
"Moreover, the fusion of wood with wire still punctuates this imperfect aesthetic – reminding me of old buildings, built with artisanal techniques that will always express the joy of handcraft", concludes the designer. the exhibition 'legni cuciti' will take place from December 1, 2021 to February 12, 2022, at antonia jannona disegni di architettura Gallery. 3:30 p.m. to 7:30 p.m. Monday to Saturday.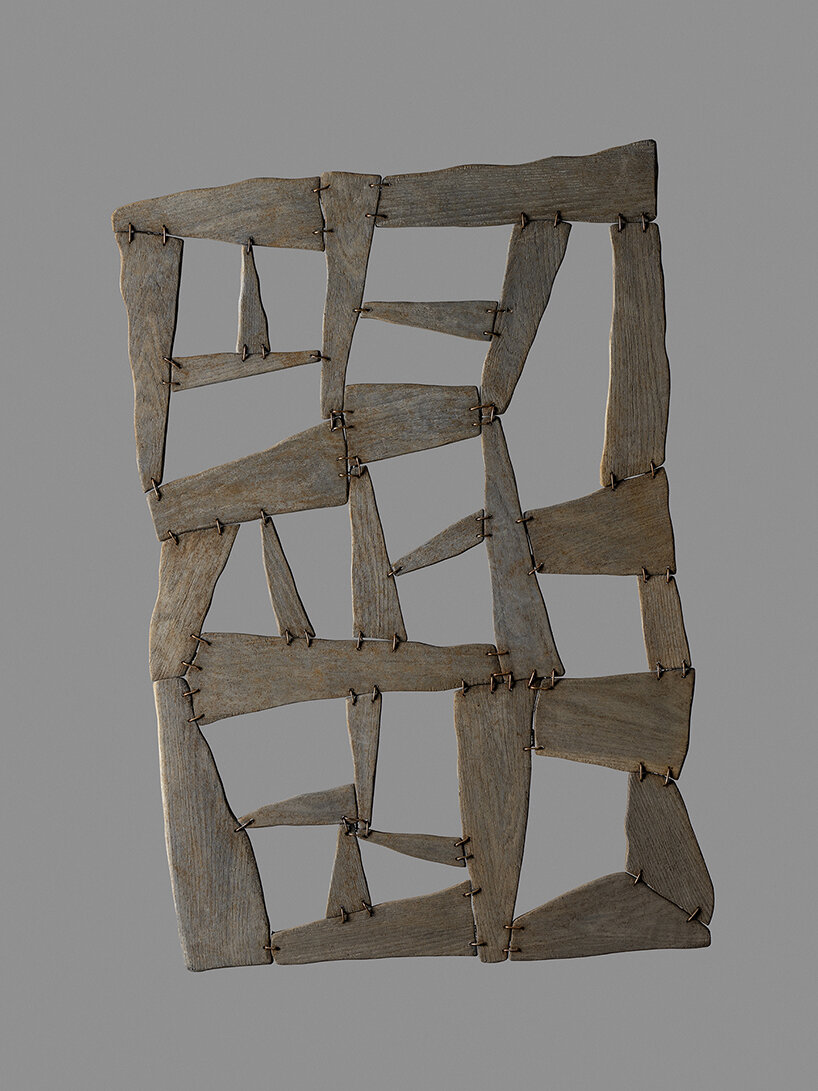 de lucchi sewed the pieces of wood with wire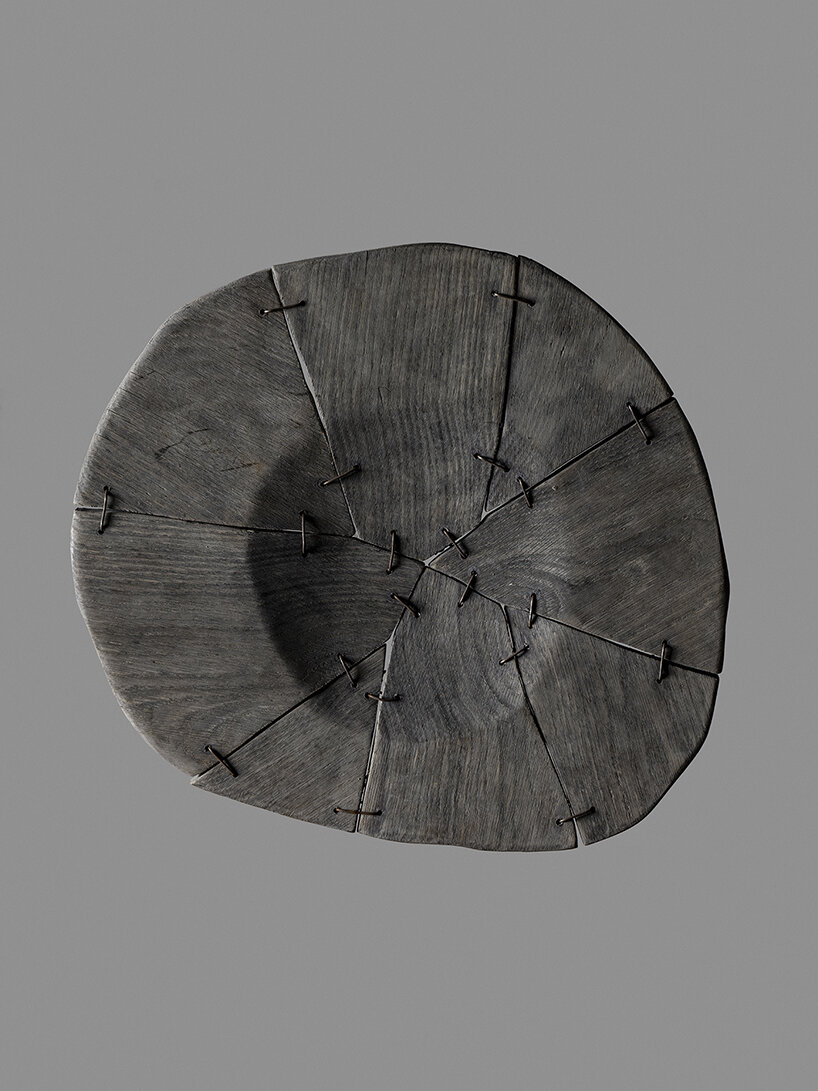 the works are inspired by the traditional sewing method of Inuit canoes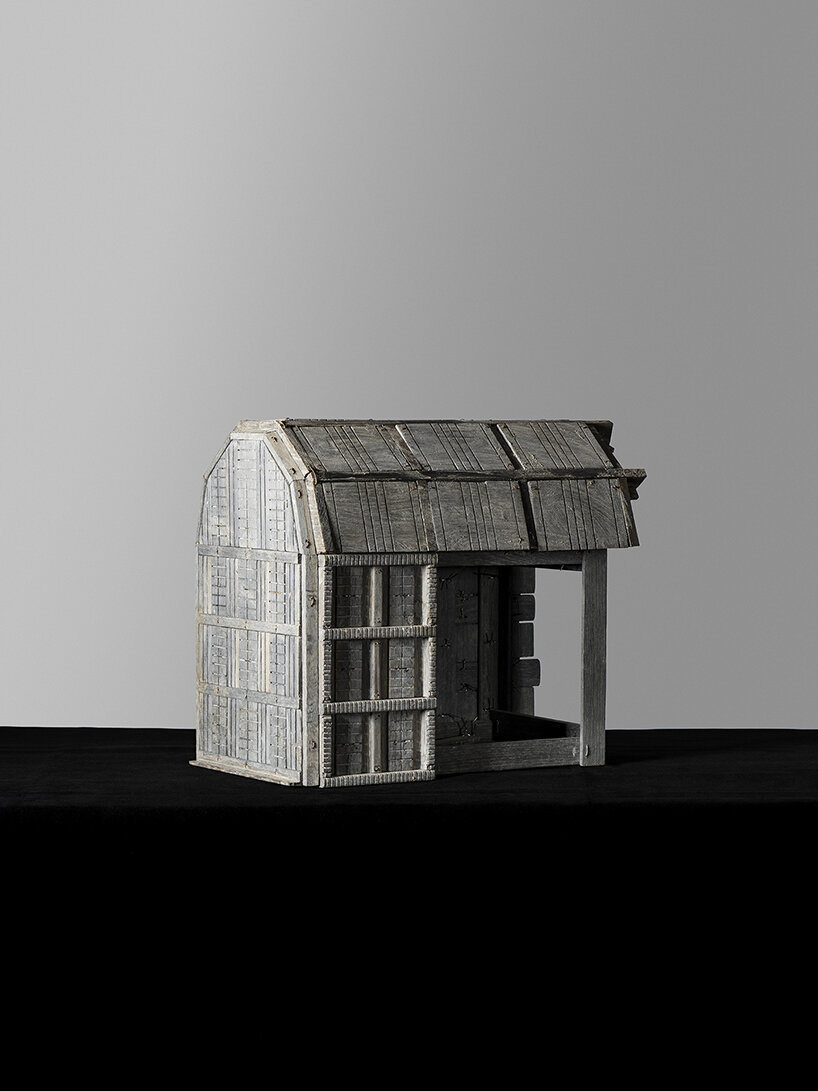 each sculpture brings together imperfect pieces of wood to create a harmonious body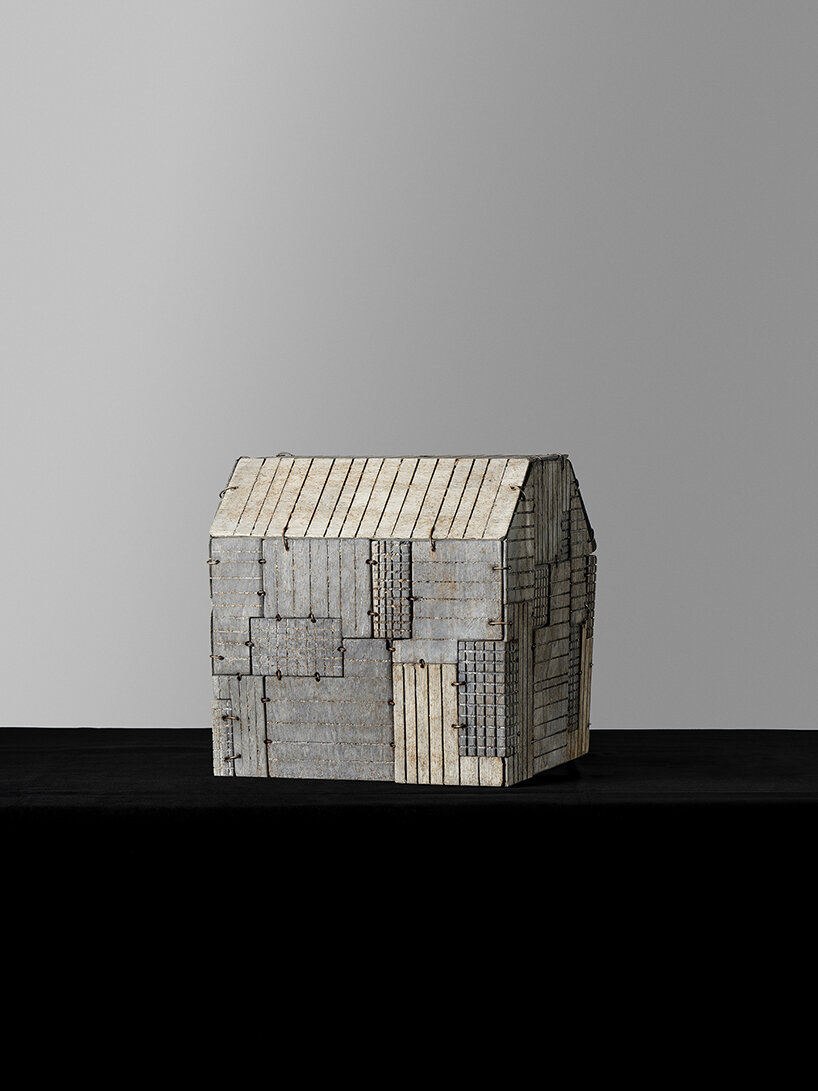 11 unpublished sculptures make up part of the exhibition

sketch by michele de lucchi
project information:
Name: leigni cuciti / sewn wood
artist: michele de lucchi
site: antonia jannone disegni di architettura, milan
photography: Luca Rotondo
drawing: michele de lucchi